We are seeking a full time Administrative Assistant to provide support to two attorneys in Grim, Biehn & Thatcher's Municipal Department.
Candidates must be technologically proficient (Word, Excel, Outlook, and Adobe) with:
Strong written and verbal communication skills;
Excellent attention to detail;
The capacity to manage two attorneys; and
The ability to work in an efficient manner with minimal errors.
Experience in maintaining calendars, scheduling meetings, maintaining diary/tickle systems, organizing and managing files and documents, E-filing and E-recording, transcribing digital dictation, preparing correspondence, proof-reading, billing, and direct client contact a must.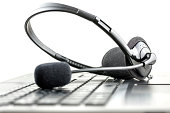 Litigation, real estate, and/or municipal law experience, a plus.
We offer a professional work environment and emphasize a team approach within the office.  The position comes with competitive pay and excellent benefits.
Candidates should complete the below form & upload their current resume and/or cover letter.