On Saturday, April 30, 2017, Dianne C. Magee was the guest speaker at the Senior Awareness Day event hosted by New Jerusalem Lutheran Church located at 3233 Apples Church Rd in Bethlehem, PA.  The goal of the event was to educate and inform seniors, their family, and caregivers of the current issues facing seniors today.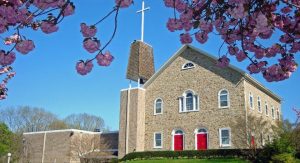 At the event, Attorney Magee spoke on the Basics of Estate Planning including wills, trusts, guardianships, and powers of attorney.  In her speech, Dianne addressed popular Estate Planning topics such as:
What is a will?
What should a will do?
Do I need a will?
What happens when I die without a will?
What are the different powers of attorney?
What are the Pennsylvania Inheritance & Federal Estate Tax?
After her speech Attorney Magee participated in a Q&A with attendees.
Click here to learn more about Attorney Magee and let Grim, Biehn & Thatcher help you in all of your estate planning needs.