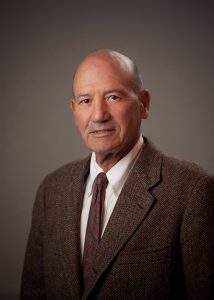 A third-generation Grim family member, John Grim continues to make significant contributions to Grim, Biehn & Thatcher while serving as Counsel. John is well-known to the Upper Bucks and Lehigh Valley communities, having established a professional reputation as an experienced real estate practitioner handling countless residential and commercial transactions over the course of his career. He has served as legal counsel to various local financial institutions and as title agent for Fidelity National Title. John is a seasoned attorney, having particular experience in real estate finance, abstracts of title, and all real estate related matters.
AREAS OF PRACTICE
Real Estate Law
Title Insurance
Landlord/Tenant
EDUCATION:
The Dickinson School of Law, J.D.
University of Virginia, B.A.
BAR ADMISSIONS:
Pennsylvania
PROFESSIONAL ORGANIZATIONS AND EXPERIENCE:
Bucks County Bar Association, former Director
Bucks County Estate Planning Council, former Director
Perkasie Rotary
Paul Harris Fellow, past President
Baum School of Art, Trustee
Laurel Abstract, Ltd., past President
Laurel Abstract Company, past President
Morrisville Bank, Director, 1979 – 1986
Bucks County Bank and Trust Company, counsel to trust department, 1975 – 1986
REPRESENTATIVE CLIENTS:
First Savings Bank of Perkasie
FirstService Bank, a division of National Penn Bank
Fidelity National Title Insurance Company