In April of 2017, members of Grim, Biehn & Thatcher's Municipal Department, including John B. Rice, Mary C. Eberle, Jonathan J. Reiss, H. Peter Nelson & Patrick M. Armstrong, attended the Pennsylvania State Association of Township Supervisors' Annual Education Conference and Trade Show held at the Hershey Lodge in Hershey, PA.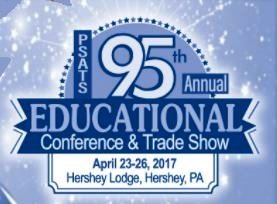 PSATS is a membership organization of second class township elected officials created by the Pennsylvania General Assembly in 1921.  Membership in the organization includes access to educational resources and programs to help township officials and employees better serve their communities.  The 2017 Conference included numerous educational workshops and training opportunities in local government for both township officials and staff.
While at the conference, Jonathan J. Reiss attended the Township Solicitor's Seminar on Monday, April 24, 2017 at the Hotel Hershey.  Topics addressed at the Solicitor's Seminar included: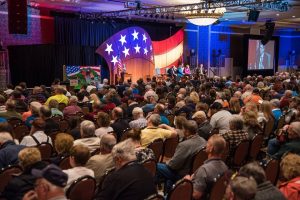 Labor & Employment Law
Municipal Stormwater Permitting
Police Department Management
Crisis Communications
To learn more about PSATS, become a member, or attend a future conference, click here.